It all started with Sisley, a brand that's overlooked because they have overpriced skincare and makeup, but behind the counter also lies opulent old-world types of perfume. They stick to their own point of view and I love that. Of course, Eau du Campagne is beloved in Fragcomm for being a Jean-Claude Ellena perfume, but these are others that I enjoy.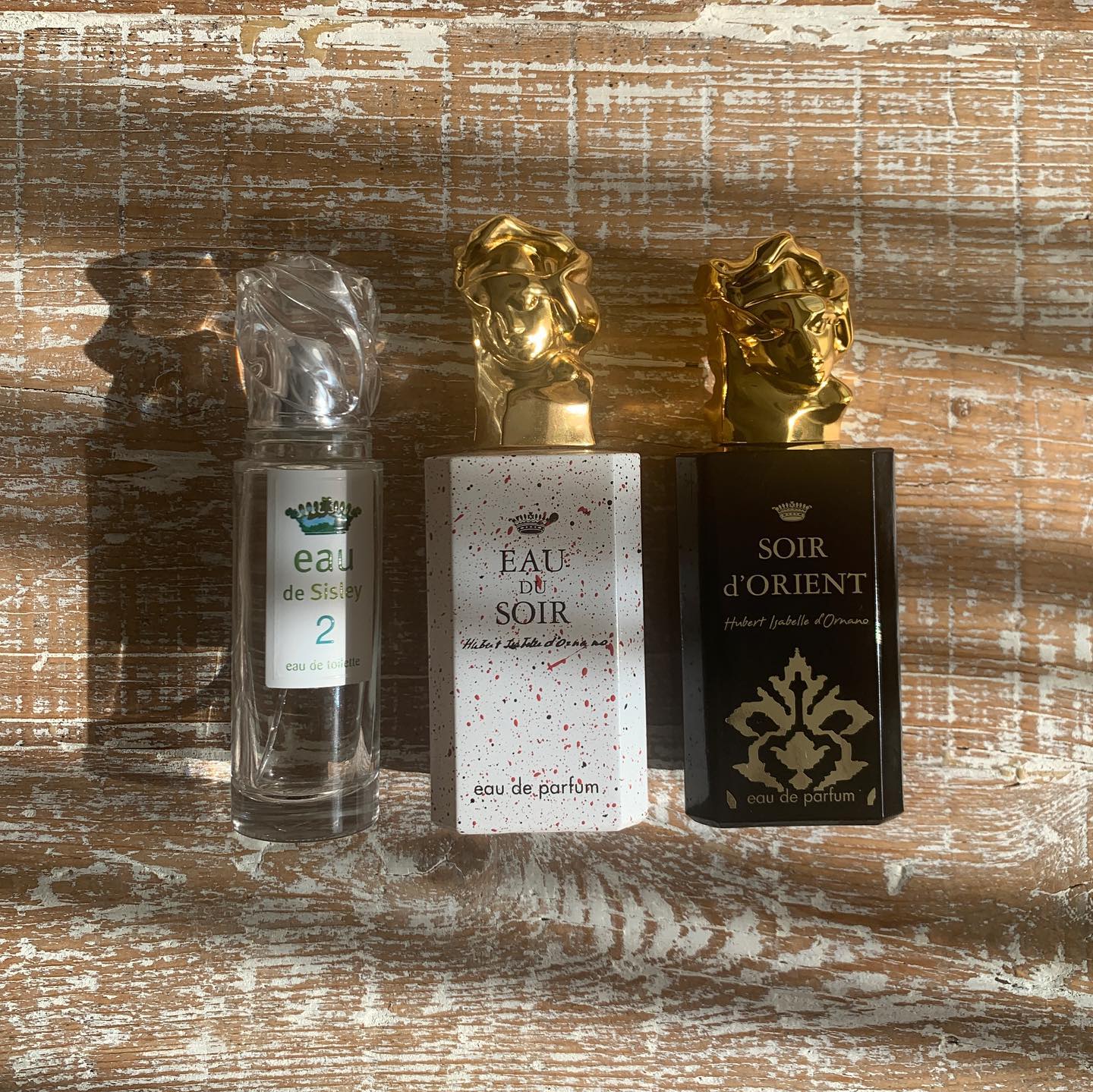 Some people come to the traditional sharpness of a chypre late in their perfume journey, but Eau du Soir always spoke to me. When perfume goes sweet on you all the time, you want something that can stay crisp, so this is what I reach for. A mix of florals on a mossy bed, it's the reason I don't need any other chypres in my collection, or other greens.
Eau de Sisley No. 2 is similar profile but with patchouli as the heavy, and in an eau de toilette concentration, so you can splash a bit more on in theory, but actually, it's still pretty concentrated and a little goes a long way. Also, patchouli has a way of sticking to my skin and the inside of my nose so I can smell it all the time.
Soir d'Orient is a chypre with rose and incense and it's the one I'm reaching for the most now. The rose is a little sweet, and its juiciness contrasts nicely with the dry incense in the base, that's slightly woody but not smoky.
Over the years, I've reviewed these on Youtube, so here are the reviews if you're interested.